LAUD 2017
INNOVATIVE COMPANIES SUPPORTERS
TESTIMONIALS
LAUD International Landscape Architecture and Infrastructure Conference will take place in 2017, at Marriott Budapest Hotel, within SHARE Budapest 2017 International Architecture Forum.
LAUD International Expo Conference Budapest is dedicated to landscape architecture and urban infrastructure, regeneration and post-industrial projects and urban design. LAUD is addressed to landscape architects, urbanists, chief architects, city managers, directors within city halls and companies with solutions for landscape architecture, design and outdoor planning. Over 100 participants in the audience will attend the 2017 edition.
Speakers coming from 15 countries and Hungarian guest speakers will lecture at the conference, together with representatives of outstading international landscape architecture firms that present innovative products and solutions for the industry, from: Portugal, Belgium, Austria, Germany, The Netherlands, Bulgaria, Spain, The Netherlands, Israel, Denmark, Korea, Turkey, Poland, France and Hungary.  The profiles of the guest speakers are available here.
Simultaneosly with LAUD, in the same location, it is organized RIFF international conference dedicated to roofs, facades, floors and insulation and INGLASS international conference dedicated to glass architecture and engineering. It is created this way an important architecture forum in Budapest, a dynamic and vibrant event including three professional thematic conferences.
The latest editions of our LAUD international expo conferences had great guests that have brought their contribution to the program with presentations of their latest projects: prof.dr. Joris SCHEERS, President ECTP-CEU-European Council of Spatial Planners, Flanders Government of Belgium; prof. emeritus Peter LATZ; arch. Martí FRANCH; landscape architect Jana CREPON; prof. Robert TREGAY; arch. Maria GONZALEZ; Leon JH SMET;arch. LUCA PERALTA; arch. Grzegorz BUCZEK, President of the Executive Board of TUP – the Society of Polish Town Planners; arch. Urszula FORCZEK-BRATANIEC; Piotr MURDZA, SAK-Landscape Architecture Association, Poland; landscape architect Niek ROOZEN, The Netherlands, expert on Green cities, Excellent foreign expert Ningbo Peoples Government -excellent engineering survey and design of municipal engineering; arch/urban designer Marco VERMEULEN, The Netherlands;
The aim of the expo conferences is to promote at the European level the best practice examples in contemporary landscape architecture, the transfer of know-how and the exchange of ideas.
For 20 years, our professional architecture expo conferences act as an effective platform for promoting excellence in the fields of architecture and construction, a meeting point for practicing architects, landscape architects and contractors, bringing together great personalities in architecture and offering new opportunities of cooperation.
Information regarding the access at LAUD International Conference 2017 edition:
Date: 2017
Location: Marriott Budapest Hotel, Lanchid conference room
Access: solely based on previous subscription and confirmation from the organizer. The registration of the participation can be made online here.
The testimonials of the guests of LAUD past editions can be read here.
The LAUD Expo Conference is part of a series of 14 international architecture expo conferences that ABplus Events has organized starting from 2010 in Romania, Poland and Hungary, alongside with the the thematic INGLASS expo conferences (glass architecture and engineering); RIFF expoconferences (roofs, facades, insulation),GIS expo conferences (interior architecture and interior design); CONTRACTOR (entrepreneurs conference – installations and constructions).
For the latest news regarding the program of the international conferences and the guest speakers, we invite you to access the communication platform www.share-architects.com.
Organizer ABplus Events:
For 20 years we have been in pursuit of excellence in the fields of architecture and construction, through international events organized for architects and contractors, in cooperation with our partners, the national chambers of architects, architecture institutions and associations.
Our professional architecture expo conferences act as an effective platform for networking, business, inspiration and exchange of experience and know-how.
ABplus Events, as Professional Trade Events and Congress Organizer, is the creator of the concept of national network of construction trade shows. Our experience on the Central and Eastern European market positions our events as one of the most effective international forums in the region, a source of constantly updated information, supporting the continuous training of specialists and the promotion of young talents.
Bringing together hundreds of practicing architects and contractors in Europe, Asia and the United States of America, ABplus events promote projects, achievements and recent best practice examples in architecture and construction industry.
Portofolio: you can also also consult our brochure and a selection of video testimonials from our international architecture conferences.
We invite you to join us!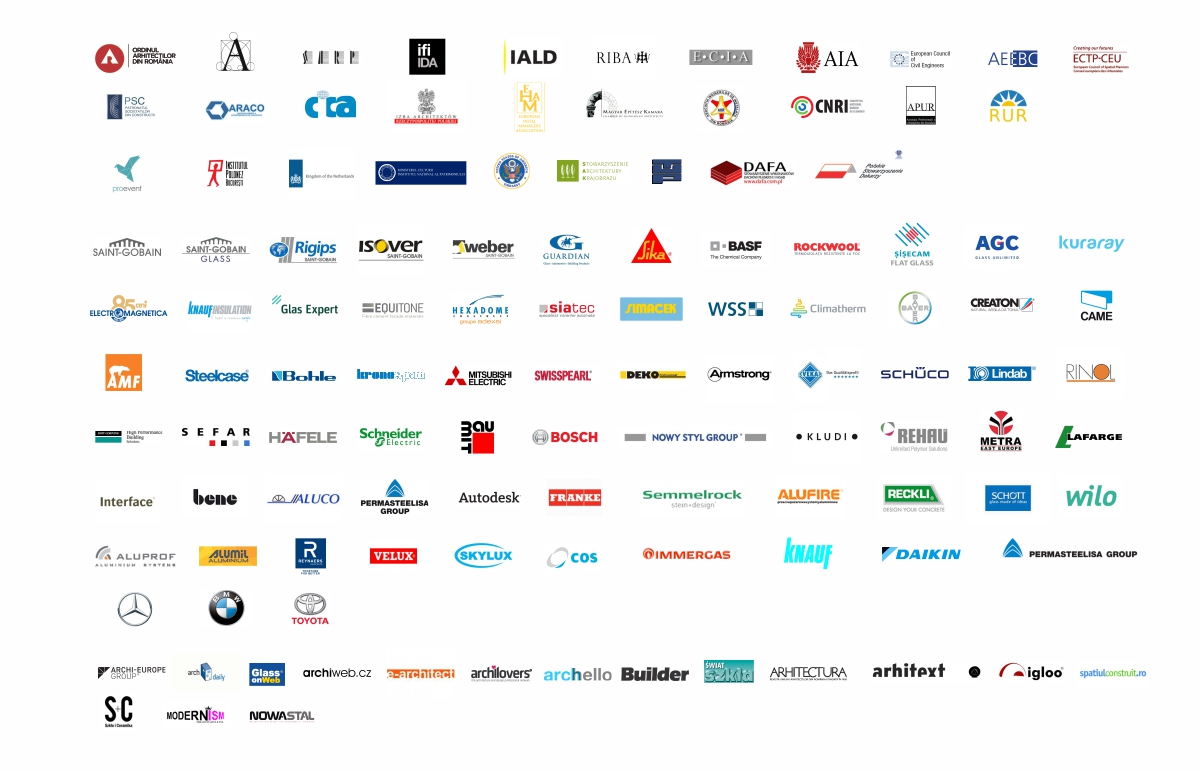 Landscape architect Niek Roozen
NIEK ROOZEN bv landscape architects, The Netherlands
Keynote Speaker LAUD 2016 edition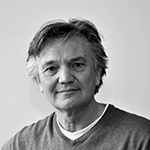 Green is not the only solution, but there is no solution without green. The future Green City is being built today. An important aspect of our designs in the past 15 years that has appealed to clients and governments around the world is the application of the Green City theory in the designs.
Prof. emeritus Peter LATZ
LATZ+PARTNER, Germany
Special Guest LAUD Bucharest 2015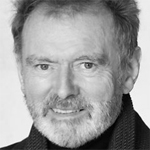 The communication at LAUD lectures was very interesting and I have seen many people that had experience. I held a master class about post-industrial landscape architecture, it was very relaxed. I had a good time. The presentations were very good and they had a lot of information.
Prof. Robert TREGAY
LDA DESIGN, UK
Keynote Speaker LAUD Warsaw 2015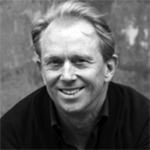 LAUD is very well organized and there are interesting speakers. About the audience, the first funny thing is I don't know anybody, and usually, if I go to a conference in England, I know a lot of the people there. It is a very interesting experience to meet new people and share ideas.
Arch. Martí FRANCH
Founder, Estudi Martí Franch, Spain
Winner of the European Biennial of Landscape Architecture and Special Guest of LAUD 2014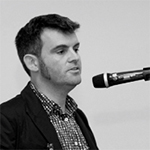 LAUD is a very good idea, it helps to grow culture between local practitioners because you can mirror with other people. I was positively surprised with all the projects presented from Eastern Europe I did not know about, also about the plans of the municipality in Bucharest – it looks positive to me. These examples show that it's a growing culture.

The project I presented drew the attention because of the amazing mission. What was amazing was that politicians decided to spend money to undo things, not build more, but to go backwards. And this is new for the discipline. Normally, most of the projects are about building new things or rebuilding. Here, we could really erase things that had been done. What caused the attention of so many people was the mission and the way we did it – we were very respectful in adding very few things.
Arch. Maria GONZALEZ
Sol89, Spain
Keynote Speaker LAUD Bucharest 2015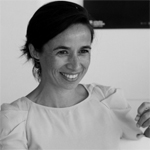 We found a very kind athmosphere at LAUD, and for us, these kinds of meetings are very interesting because they help us better the architecture of this part of understand Europe. It was great because it was so intense and we were impressed. So many interesting projects, so many great architects, it was a great conference.
arch. Mariusz ŚCISŁO
President of the Association of Polish Architects SARP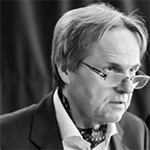 I find important that this conference highlights the exceptions and things that can be inspiring, models to follow. The world does not know them, does not see them and this justifies the public's appetite for this conference. A great benefit is also its educational role.
Arch. Șerban ȚIGĂNAȘ
President of The Order of the Architects of Romania
Co-organizer of the Romania editions of LAUD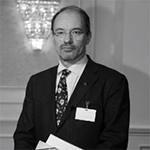 LAUD conference was announced as being highly attractive in the field of landscape architecture and, through the presence of some outstanding speakers, has confirmed this appeal through the interest shown by the public and a full day of lectures and presentations, to which questions and interactions with participants were added. The field of landscape architecture at the top was covered with examples of international practice excellence. If we consider our situation, where the need for a higher quality of the communities in which we live, of green spaces and public spaces in general, well-designed and accessible is growing, we can say that LAUD came at the right time, drawing attention to the performances reached by others in the field, amid an uninterested attitude from the part of the authorities at different levels for this area. The natural and anthropic landscape must be considered as the fundamental infrastructure of the fabric of life, the continuing support of architecture and heritage essential to communities – this is the message that we are sending through LAUD to all those responsible of our state.